Tennis court villas in Dalmatia
If you enjoy tennis and want to spend a relaxing vacation in Dalmatia while still playing your favorite sport on a daily basis, you've come to the perfect location! Let us present a few of our best villas with their tennis courts.
Whether you are an individual, a couple, a family, or an intermediate player, you can combine tennis with luxurious accommodations in Dalmatia. So, what are you waiting for? Enjoy the magnificent Mediterranean surroundings while playing tennis in the sun. Put on your tennis shoes, pick up your racket, and start having fun.
A gorgeous villa with its own private tennis court is just what you need whether you prioritize improving your skills or want to keep practicing while enjoying with friends and family. These are a few of our favorite tennis court properties. Give them some attention!
Luxury Villa Marijeta
Enjoy this 6-bedroom, tennis court gem while on vacation. Challenge your friends or family members to a tennis match; it doesn't matter whether you win or lose, it's a unique opportunity to spend quality time with your loved ones.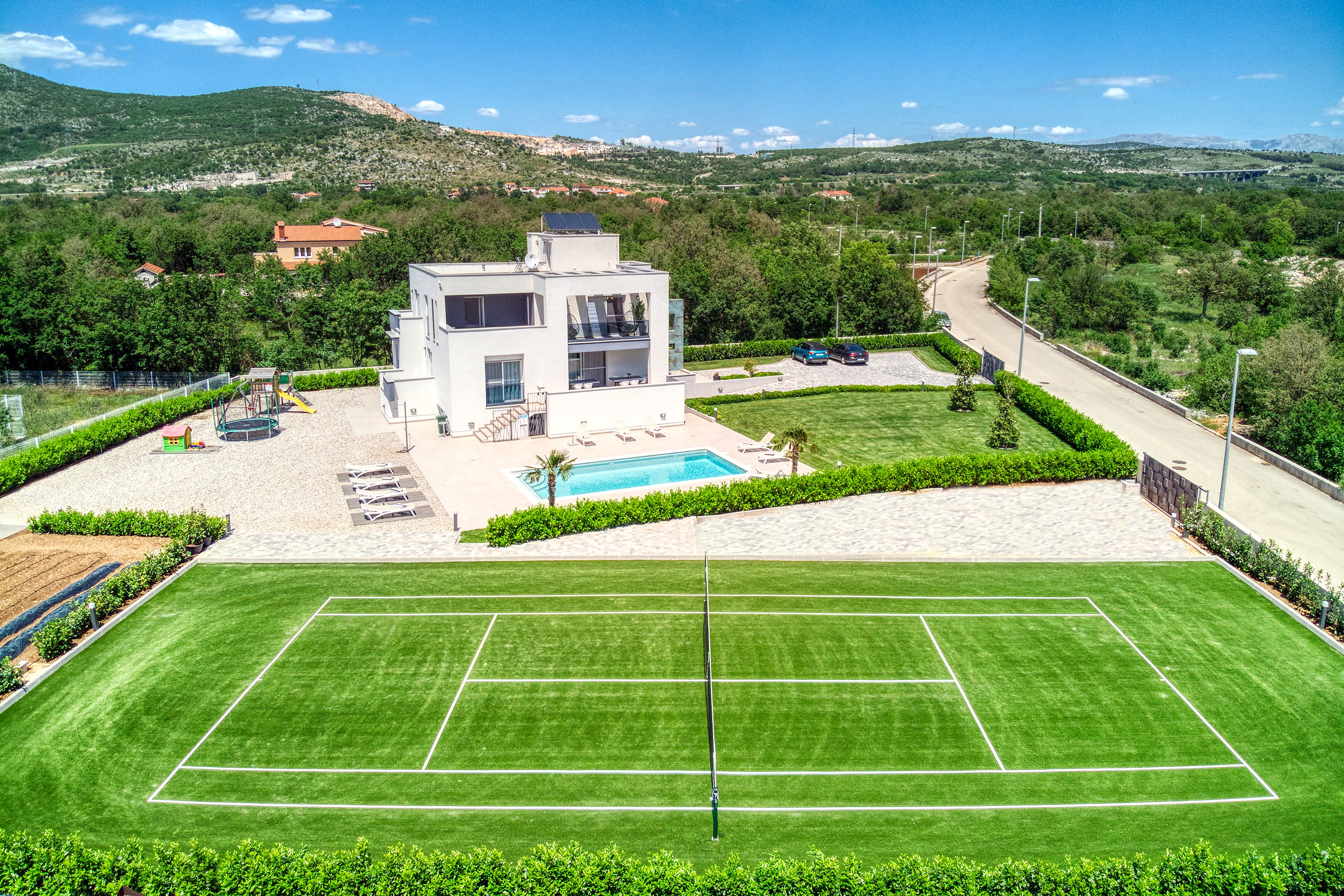 Villa Nella Foresta
It is an ideal choice for the ones who love to stay active and connected with nature. During hot summer nights, you can continue playing even after the sunset. There is also a lovely pool overlooking the tennis court for those who prefer to relax or refresh themselves.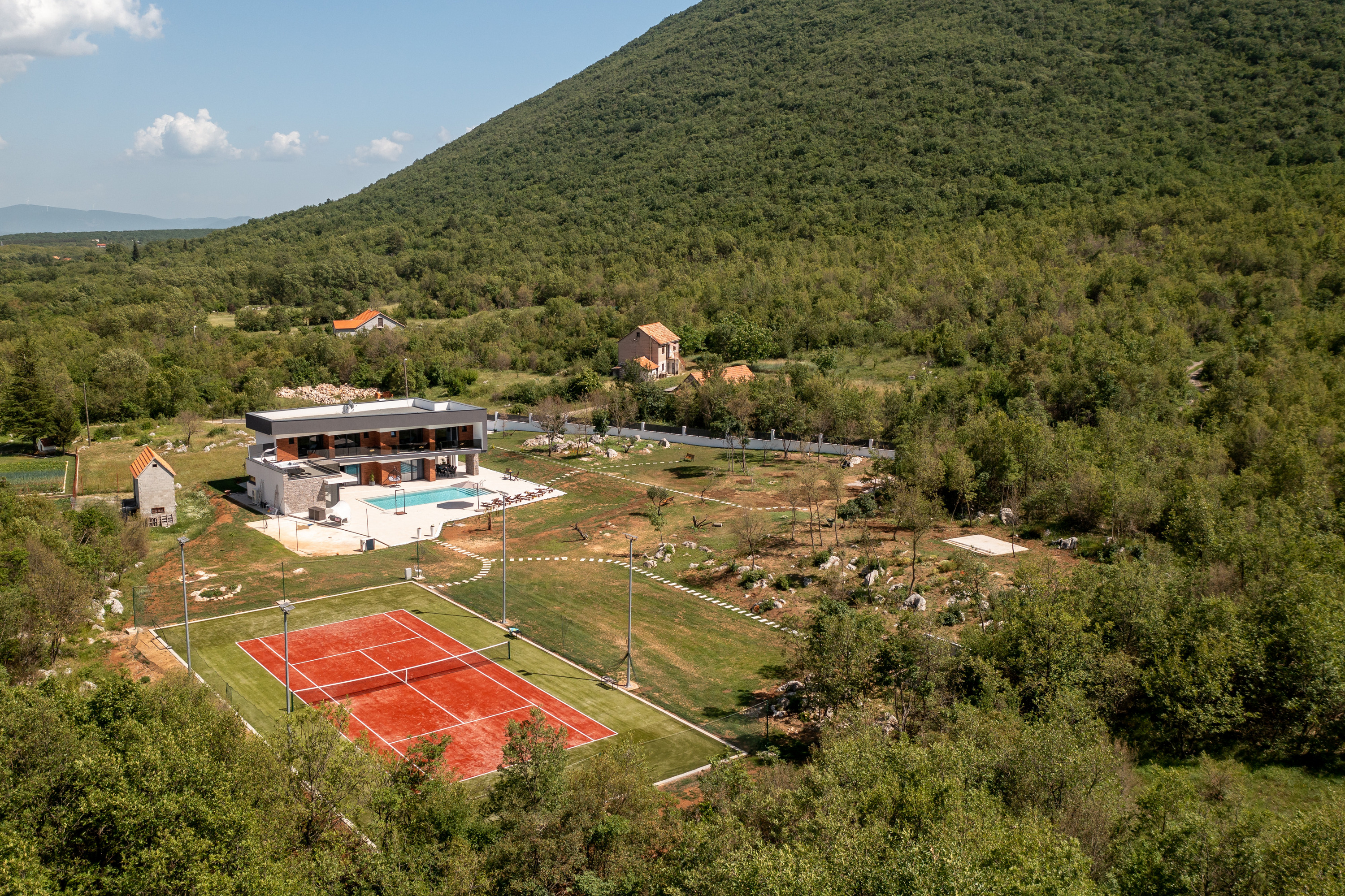 Promina Luxury Villa
This 5-star villa near Skradin features a tennis court, a 72-square-meter heated pool, a Jacuzzi, an infrared sauna, and a media room. The house is ideal for groups of 8 to 12 people. The playground close to the pool is a great place for the youngest members of your group to have a great time.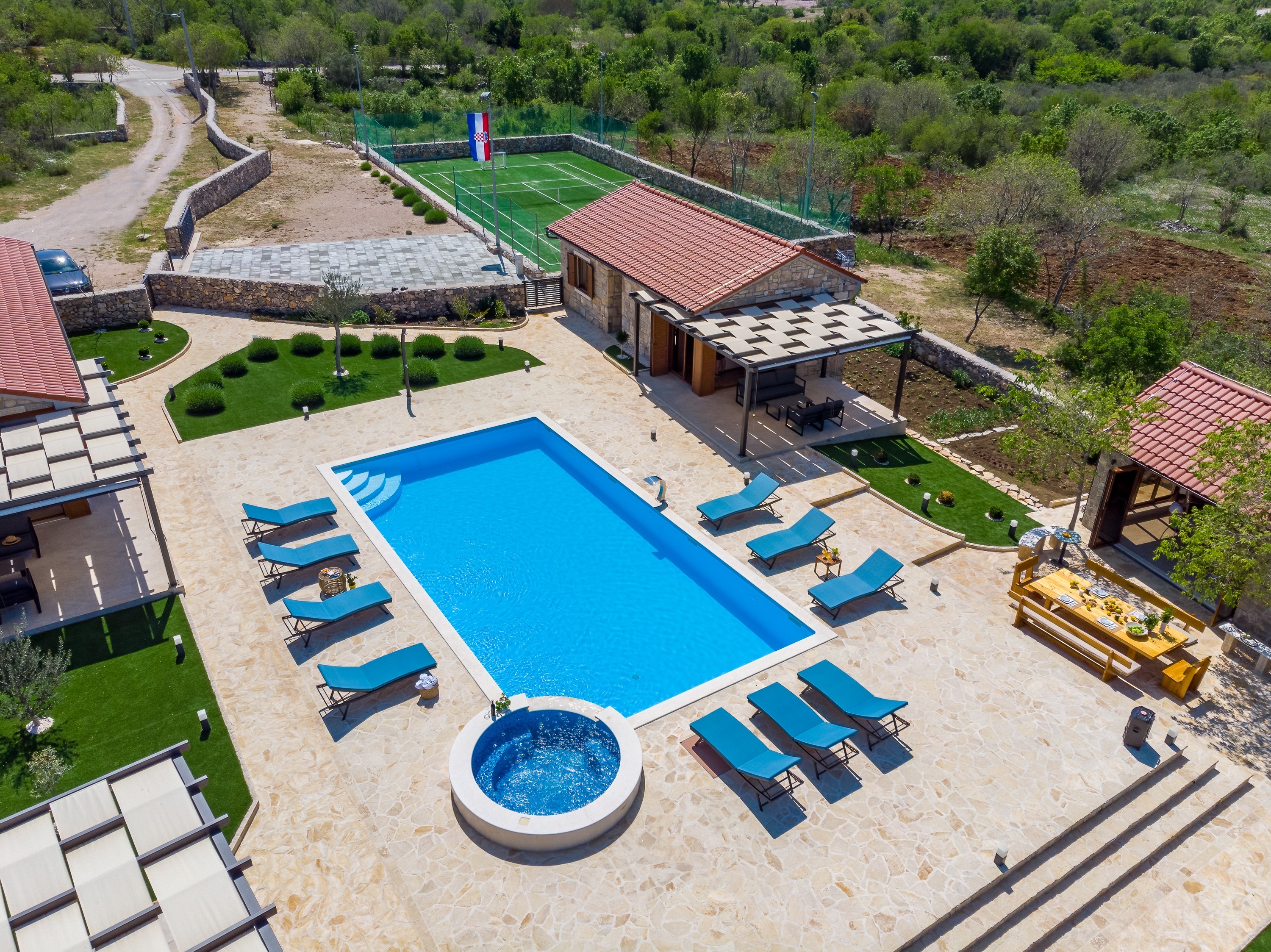 Luxury Villa Sunrise Dream
This beauty can accommodate 8-10 people. It's an idyllic setting that opens up the opportunity for a dream vacation with a variety of facilities, among which a private tennis court.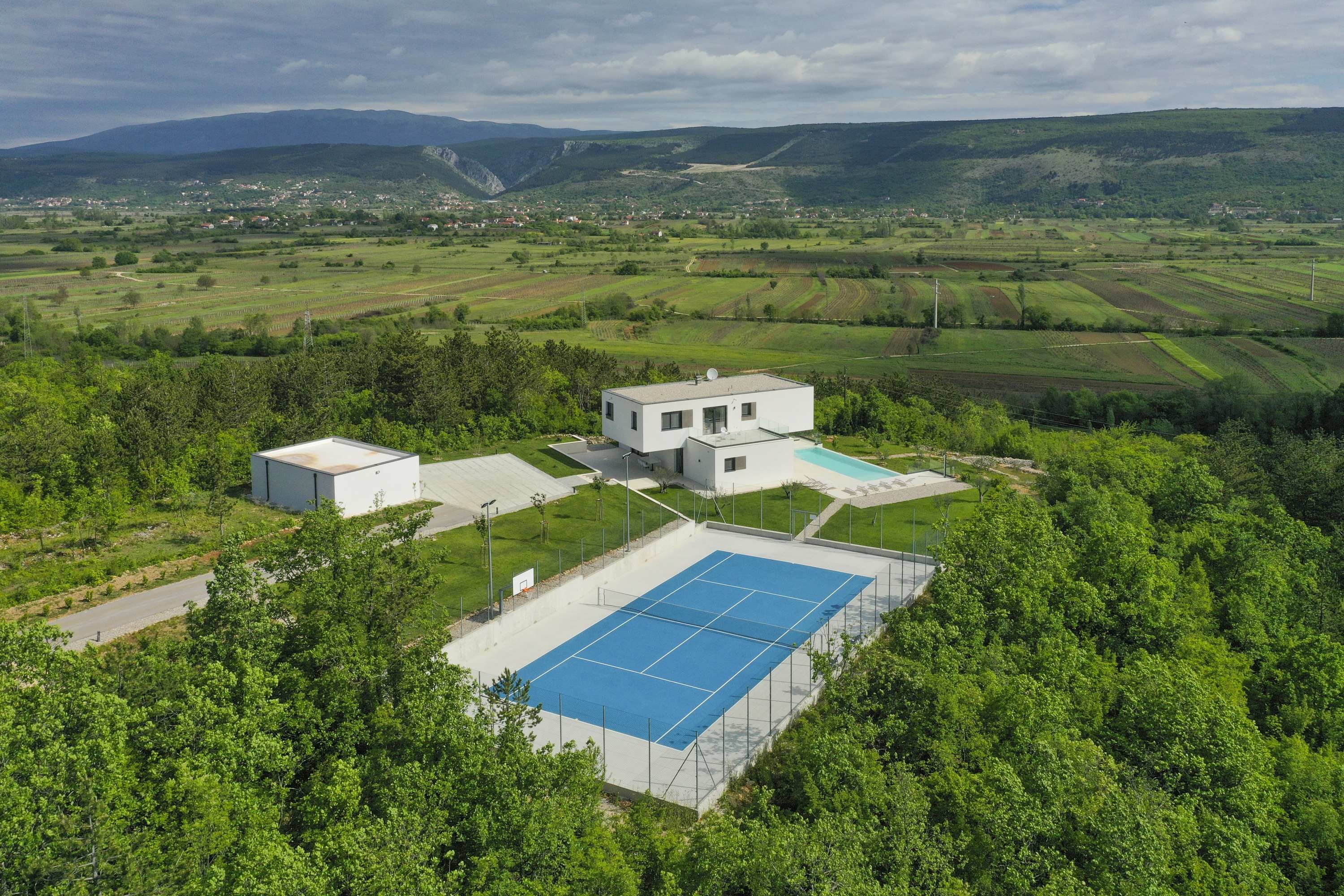 Villa Delmati
Aside from the tennis court, this 5-bedroom villa includes a large 12 x 5-meter private swimming pool with a 2,5 x 2-meter unheated whirlpool attached to the pool. It can accommodate 10 to 12 people.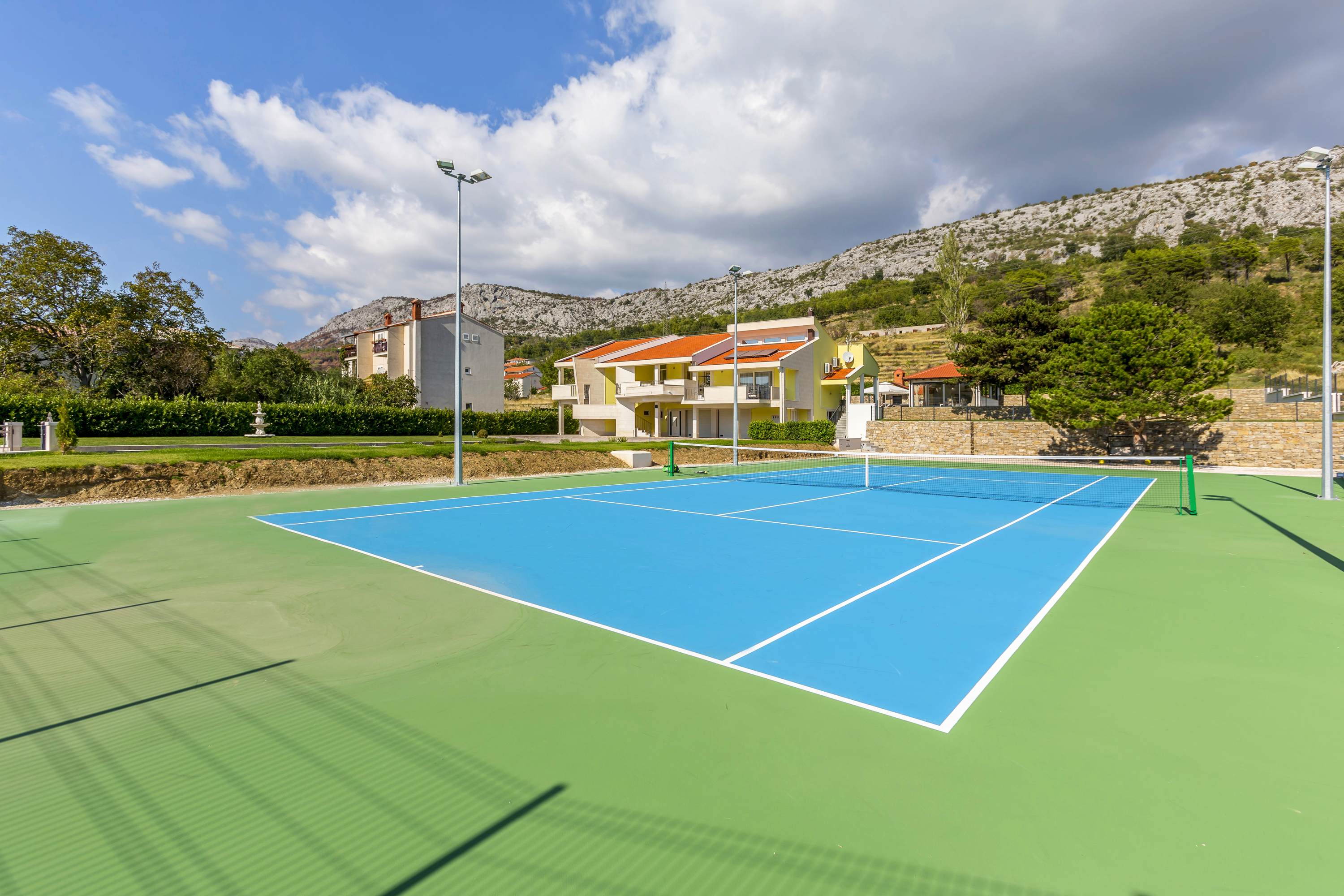 For all the tennis enthusiasts out there, make the most of our villas with tennis courts. Discover a tennis court right outside of your home when you wake up, play for as long as you desire, and then cool off in the pool.
We hope that this blog has inspired you to book one of our Dalmatian villas with tennis courts for your upcoming getaway. If you're interested in more options, please don't hesitate to contact our team and we'll be happy to help you!