Dalmatia is wonderful at any time of the year but some of the places to visit are just great during spring. The weather is warming up and the plants and are flowers starting to bloom, there's so much to enjoy! The days are longer, the rainy season is practically over, and the Adriatic might be warm enough to swim in by mid to late May (approx sea temperature is 17 degrees in May). Though daily average temperatures are about 20 degrees across the country, nightly temperatures drop 10 degrees, so be sure to pack accordingly, warm clothes for the evening and plenty of sunscreens.
Though May begins to see an influx in tourism, natives still outnumber tourists, and costs for accommodation and transportation are low. It remains important to keep in mind, it's not until the last weekend in May that the summer ferry schedule is announced, so up until this time you have to be sure to allow yourself plenty of flexibility with planning your itinerary to and from the islands.
Spring is the best time to try outdoor activities in Croatia, the weather is not too hot and there are lots of things to do. Cycling, hiking, and white water rafting are on the agenda for outdoor enthusiasts here. Even if you aren't an adrenalin junkie, the many national parks Croatia has to offer set the scene for an excellent outdoor adventure, whether that's a casual walk or an exhausting hike
• Rugged mountains, beautiful coastlines…and incredibly scenic hikes...Curious? Biokovo mountain and Nature Park is the most dominating presence on the southern Dalmatian coast. It is one of Croatia's most popular destinations for hikers with myriad paths that wind up the hills past olive groves, vineyards, and pine forests. Biokovo also has the highest road in Croatia, reaching the highest peak of Sveti Jure at 1762 m.
Right next to Split is Mosor Mountain. Easy to access, it has wonderful views of the Adriatic as well as Split itself. The Mosor Mountains are a part of the Dinaric Alps, stretching from Split to Omis, the highest peak of the Mountains Veliki Kabal (1339 meters).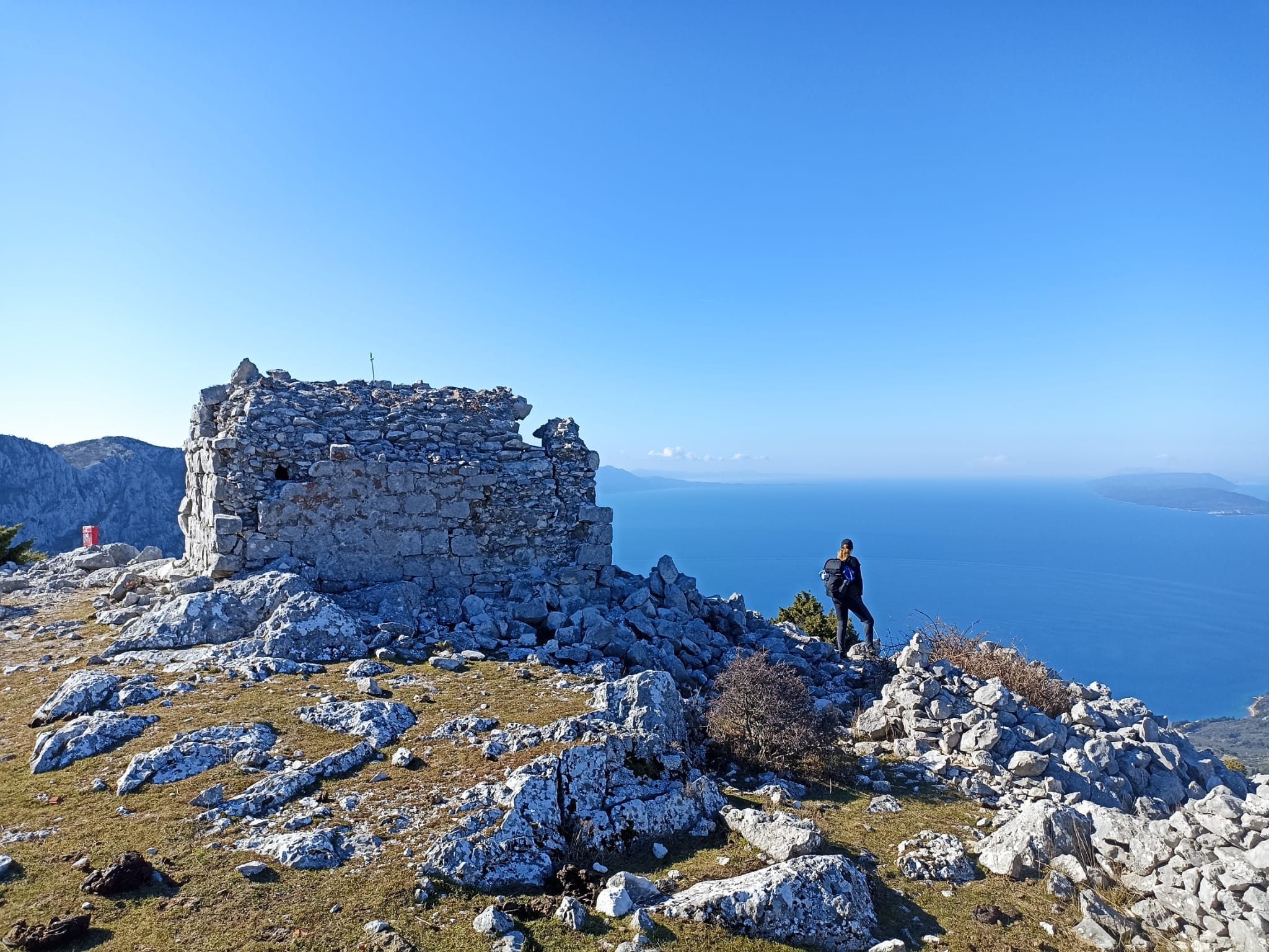 • There are dozens of attractive cycling routes in Omis. One of the most beautiful is definitely a route to Radmanove Mlinice by the road in the canyon of the river Cetina. And for those who like mountain biking, there is an excellent and adventurous route near Omis in Lisicine pass. Pass Lisicine connects hill Babnjaca (west bank of the river Cetina estuary) and place Naklice (couple kilometers northwest from Omis), and it is a really demanding mountain bike route, near a lovely stream that enters in the river Cetina. On this route, you'll see a great open cave called Durduk Stipan's Cave.
• Foraging for wild asparagus is our favorite spring activity here in Croatia. They grow almost everywhere along the coast. At first, it seems hard to spot them, but like with everything else, once you learn a few tricks of the trade, you'll start collecting them like crazy. They usually grow next to one spiny plant. This plant grows into a small bush and it's easier to spot it than wild asparagus themselves. Nevertheless, once you see the spiny plant, all you need to do is to look carefully for the asparagus. If you don't see any, it means somebody has already picked it up.
• Spend a day or even weeks mesmerized by the turquoise waters of the Adriatic Sea as you sail the many islands of Croatia. When a country has over 1,000 islands and one of the richest archipelagos in the world, don't miss your chance to sail along the coast. Island exploration is one of the best – and arguably the single greatest – things to do in Croatia. Spending time at sea is one of those epic Croatia tourist attractions. Even if you can only spare a day, it's blissfully worth it.
• Croatia has a total of eight national parks and one UNESCO Geopark, and you should make sure you see at least one of these while on holidays in Croatia. Not far from the Dalmatian port city of Split is the best place to take a day trip to Krka National Park. Krka is complete with medieval fortresses, waterfalls, and boat excursions.
• Croatia has some magnificent beaches and makes for an ideal place to kick back and relax. But why not mix it up with some fun outdoor adventure sports, too? Two things to add to your list are zip lining and rafting on the Cetina River. The zip line in Omiš is the fastest one in Croatia and goes a whopping 65 km/h!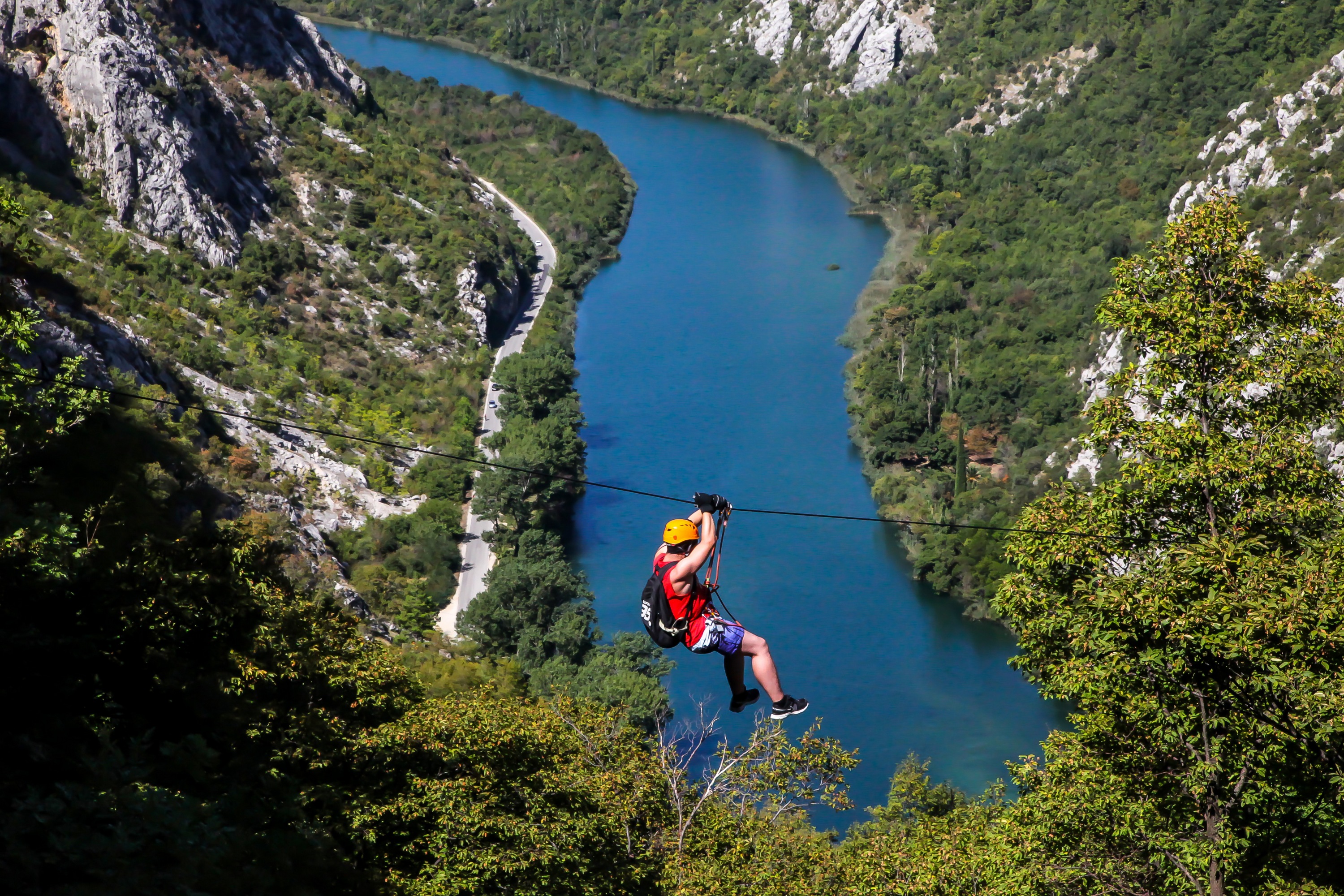 • While on holidays in Croatia, you'll find something to treat your taste buds no matter where you are. So, what is a konoba? A konoba is a traditional restaurant and is often much cheaper than a restaurant. Konobas will offer you traditional specialties. For example, when in Dalmatia, make sure you order any fresh fish that you see on offer. Trust us, a Dalmatian chef knows how to grill fish to perfection, so it's something well worth sampling.
• And last but not least...we cannot forget the magical impact of the Adriatic sea on your health and beauty! One of the cleanest seas in the world, the Adriatic is also a pool of vitality, containing over 80 minerals and oligo-elements perfectly balanced in nature's laboratory to relax and - to heal. Many of the health benefits of the sea have been confirmed by modern science. It is now known that the sea has antiseptic (antibacterial and antiviral), anti-inflammatory, and wound-healing properties. It stimulates blood circulation, relaxes muscles, supports regeneration of mucosal membranes, and cleans, soothes, and restores nasal epithelium. The minerals and oligo-elements from the water and the air that enter the body, stimulate vital organs like the kidneys, liver, and skin, helping to detox the entire system.
However, before making the trip, make sure you have all the essential travel necessities to make your Croatia vacation that much more comfortable and memorable.