Looking for an island villa? Brac is an excellent choice! Brac is an unspoiled and natural island paradise that is the perfect location for an unforgettable holiday. Among the olive groves, pine forests, and evergreen underbrush there are picturesque towns and villages that lure visitors to come and explore. It is a popular location for tourists seeking a memorable Croatian experience. There are several recreational, educational, and entertaining things to see and do on the self-sustaining island.
Jadrolinija operates automobile and passenger ferries from Split to three sites on Brac Island: Supetar on the north coast, Bol on the south coast (famous for its V-shaped Zlatni Rat beach), and Milna on the island's western edge.
Explore the Island
Brac is small enough to be explored entirely in a day or two, despite being the third-biggest island in the Adriatic Sea and the largest island in Dalmatia. On a guided half-day island trip, you may see the popular main attractions of Pucisca, as well as the Stonemasonry School, Skrip Village, and the Brac Native and Olive Oil museums. You'll also have time to take pictures on the 778-meter-high Vidova Gora Mount's summit.
Get active
The ideal location for mountain biking is Brac. The highest point on the island, Vidova Gora, is accessible by many bicycle routes. The shortest and least difficult cycling route is a brief 16 km from Sumartin through Selca and Novo Selo, then back to Sumartin. You can also try hiking. Hiking routes on Brac provide breathtaking views along the way. Hiking trails from Bol to Vidova Gora top, Murvica to Dragon's Cave, Nerezisca to Blaca Hermitage, Farska to Blaca Hermitage, and Sumartin to Planik are the most popular. You can plunge into the Adriatic Sea's crystal-clear waters by doing sports like scuba diving, sea kayaking, kiteboarding, and windsurfing.
We also recommend visiting these few places: Milna, Postira, Bol, and the town Supetar
Milna
Milna is one of those typical Mediterranean fishing villages they don't make anymore. Lying on the west coast of Brac Island and 20km southwest of Supetar, the harbor of Milna is drop-dead gorgeous as it digs into the island like a spoon with a peaceful marina. To each side of the harbor stretch sand and pebble beaches including the cove of Vlaska. In the summer there are regular catamarans from Split to Milna that go on to Hvar and Dubrovnik, there is also an opportunity to arrange a private boat drive from Split, or you can take one of the ferries to Supetar and then a bus or taxi to Milna.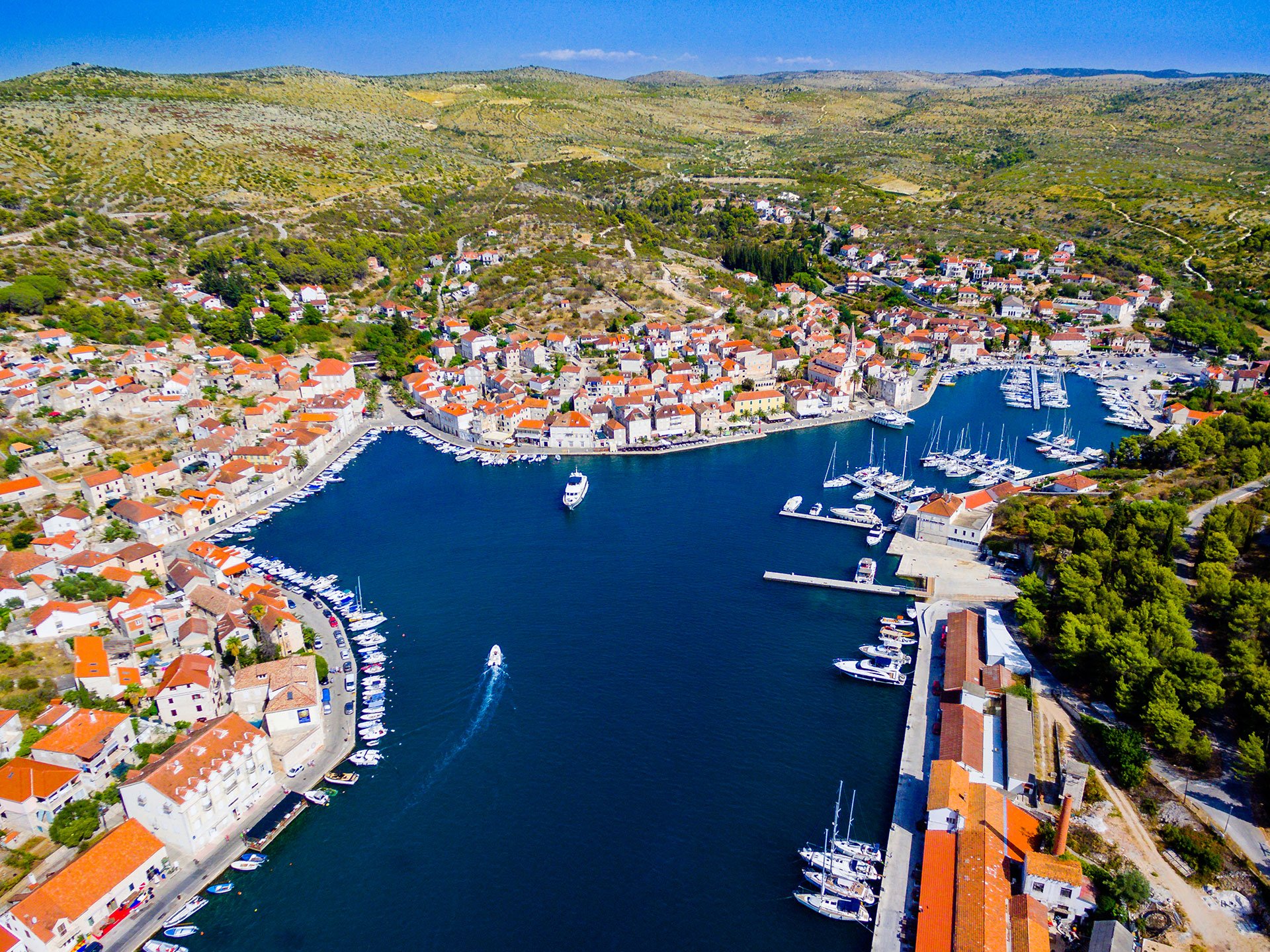 Postira
On vacation, you will experience a very unique and relaxing atmosphere, and those seeking tranquility will love the special vibes and the unique ambiance in this idyllic village. Postira offers various lovely beaches, ranging from pebble to sandy. Thus, ideal for a beach vacation in Croatia. Along the coast, there are several gorgeous and often very peaceful areas to swim and relax. An excellent variety of restaurants, charming pubs, and beautiful beaches will make your vacation on Brac perfect.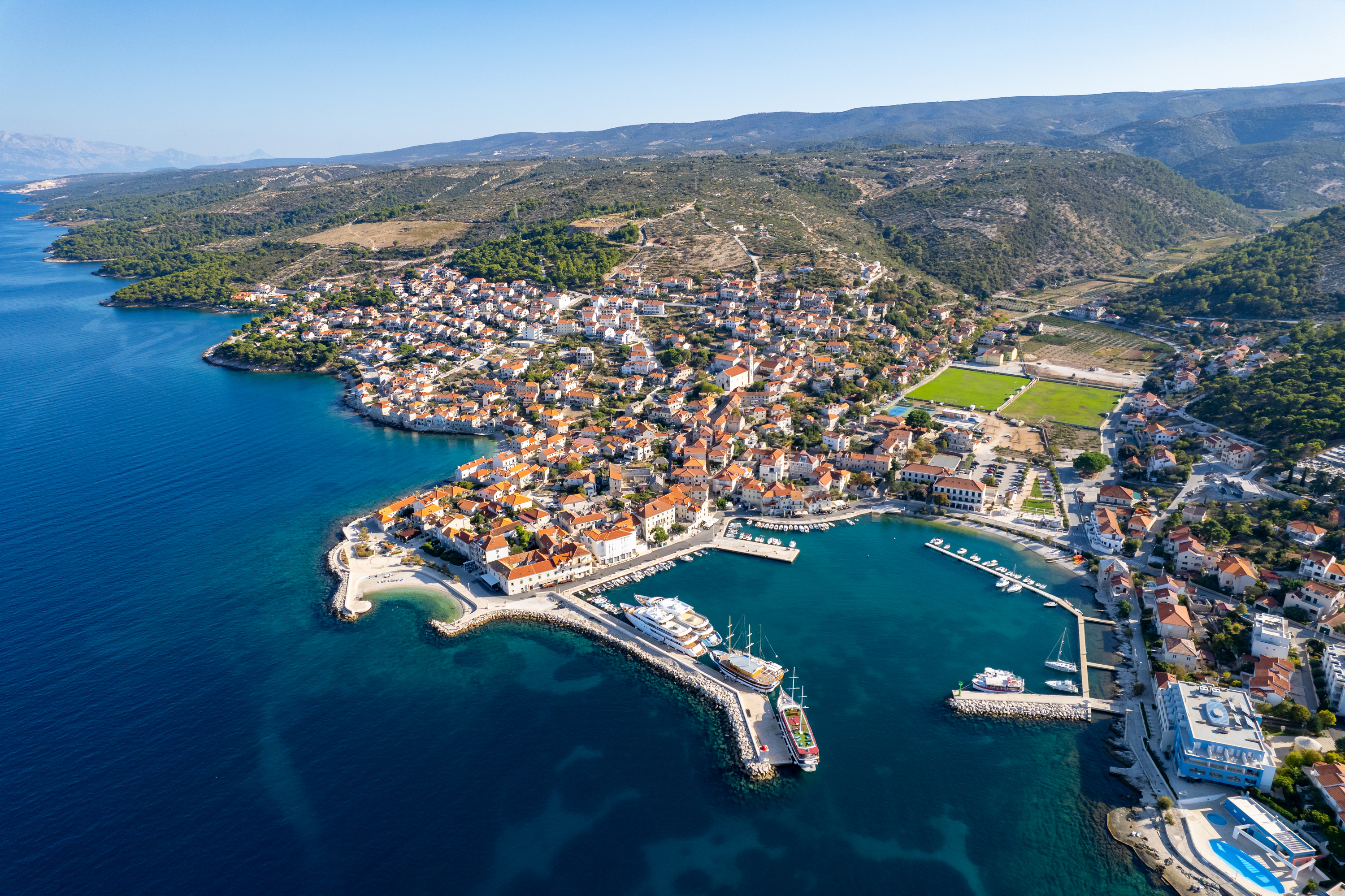 Bol
This little town was established a long time ago and is currently an outstanding tourist destination due to the large pebble and sandy beaches that stretch for 10 kilometers. It is impossible to avoid the Zlatni rat, definitely, the most magnificent beach on the Adriatic Sea, whose cape turns one way and then the other, playing a weird game with the wind and the waves. It is ideal for lovers of mini-football, volleyball, basketball, bicycles, extreme activities (trekking, free climbing...), and sea sports such as diving and windsurfing. The aquatorium of Bol is a great surfer's paradise, always appealing due to the exceptionally good breezes.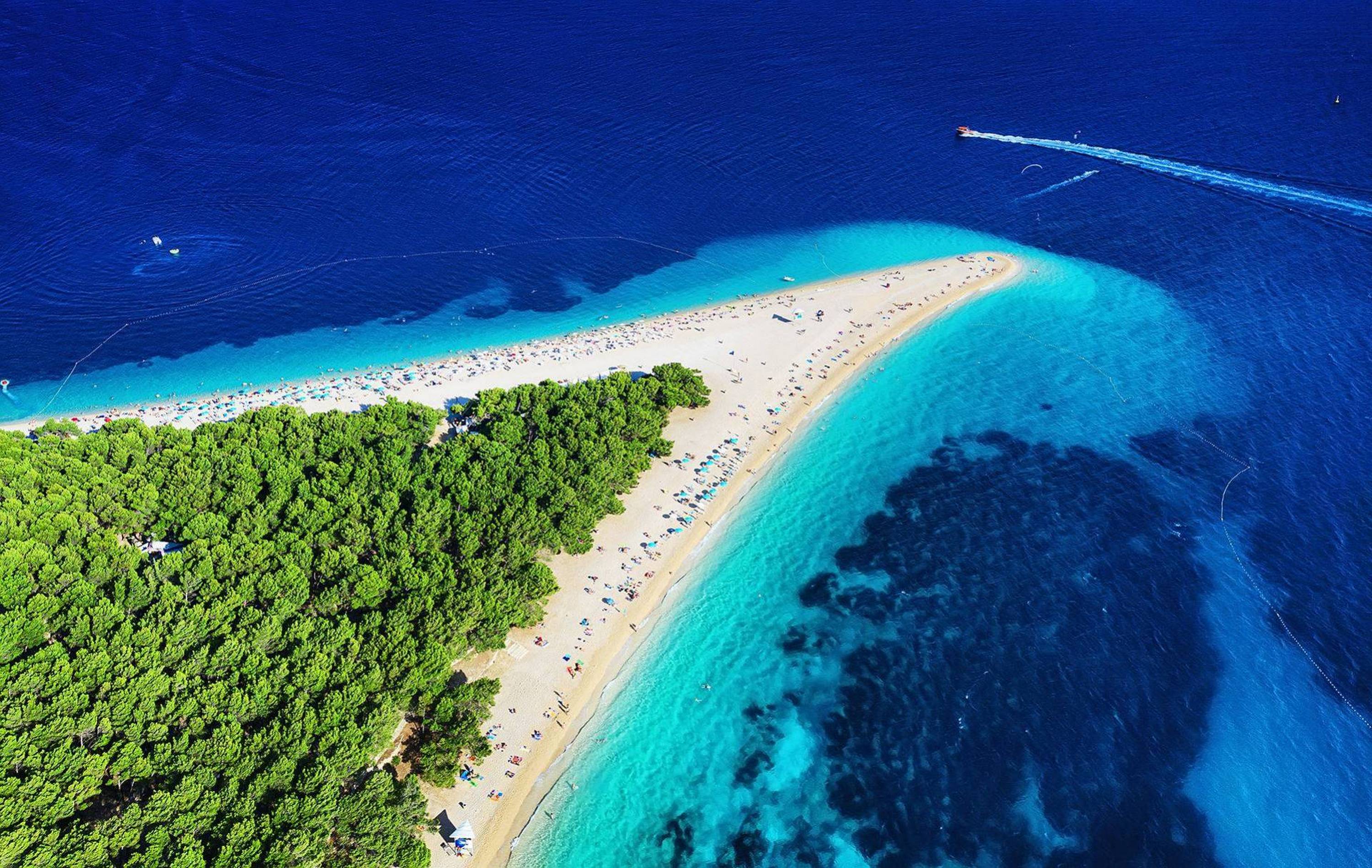 Supetar
A popular summer vacation location in Croatia. By approaching the harbor (starting from Split), the typical Dalmatian stone houses and the imposing parish church in the background will amaze you. However, not only is the old town fabulous but the beaches in Supetar are gorgeous, there are a lot of places to visit while enjoying the unspoiled environment and the Mediterranean spirit, the perfect place for an unforgettable vacation. Beside bays with fine pebble beaches, surrounded by tamarisk and pine woods, Supetar offers everything that a city can offer: cafes, bars, beach bars, numerous restaurants, dance terraces, disco clubs, tennis courts, surfing, and diving school, etc. You can enjoy its cultural monuments, various sports and recreation programs. There are lots of restaurants where you can taste local, Mediterranean cuisine as well as some other Croatian specialties.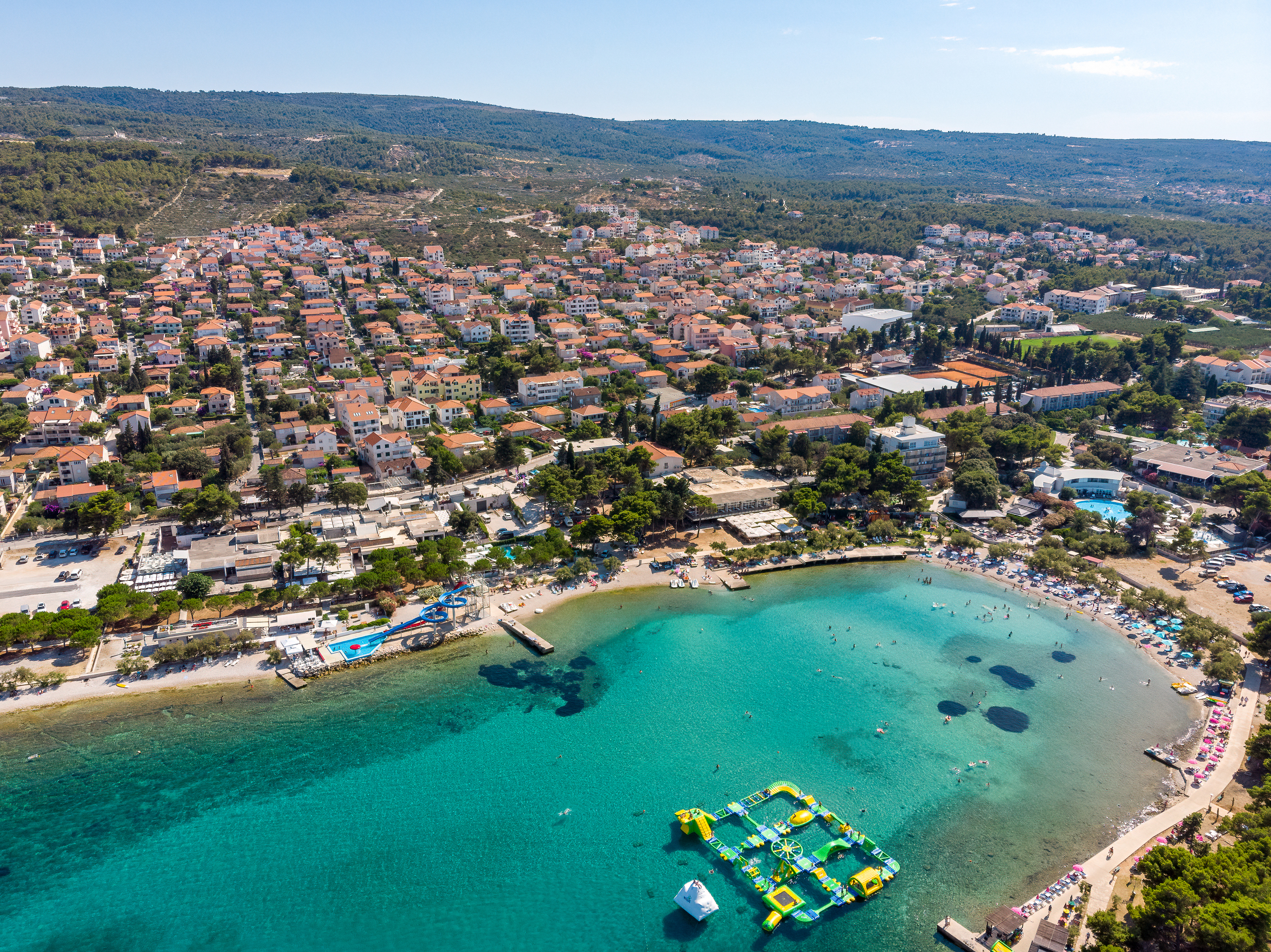 Make sure to check out our outstanding villas on Island Brac and if you have any questions we will gladly assist you!